In October 2022 I was appointed 1851 Fellow in Regenerative Design. Along with Michael Pawlyn, we are the first two people to hold this title. The aim of the Fellowship is to make a significant contribution to shifting the built environment sector away from a paradigm of extraction and environmental degradation to a paradigm of repair and renewal.
The Royal Commission for the 1851 Exhibition aims 'to increase the means of industrial education and extend the influence of science and art upon productive industry'. One of the ways that it does this is to fund fellowships. The Regenerative Design Fellowship allows me to dedicate two years of work to significantly advancing our understanding and uptake of regenerative design in the built environment sector.
What is regenerative design?
Regenerative design has at its heart the philosophy that rather than trying to solve our climatic, ecological, social, economic and health challenges separately, we should focus our efforts on enabling the overarching ecosystem that we are part of thrive once more. If we can create the conditions for life to thrive once more, then we too can thrive.
In the Global North we are finally realising that we can no-longer treat living systems as something that we can exploit, control, destroy and ignore. The living system that exists between the Earth's crust and outer space, the living system that we are part of is immensely complex and not fully knowable. It is not something that we can control; rather it is something that we have to work to learn from and learn to work with.
Regenerative design has as its goal the creation of a thriving socio-ecological system in the places where we work. Like beavers who can transform species-poor and drought-vulnerable valleys into thriving places, we will know where regenerative design has been successful because of the increased thriving of human and other living organisms.
Key to thriving is the ability for the system to self-organise and adapt based on the potential of site and the changing environmental stimuli. From a design perspective, achieving this quality fundamentally changes the mode of design. We move from our current mode of design in which we seek to shape the physical world in our image to one in which our aim is to build the capacity of the local system to develop its own emergent designs that are uniquely suited to the potential and ecosystem limits of the site.
Analogies abound for this approach:
in management – working with ideas that emerge from the team rather than telling a team what to do;
in parenting – being guided by what children want to do rather than telling them what to do;
in training – starting with what the learner wants to do rather than telling them what they need to learn
But most significantly, the best analogy is in how living systems have behaved themselves for millennia without human interference. The whole of our living biosphere is powered by the sun and the movement of the moon. Multiple layers of feedback build in resilience. Variance, repeatability and evolution allow the system to learn. And the system is structured so that local elements can act independently while contributing to wider regional and global systems.
For centuries too, humans have lived in harmony with these processes, playing a keystone role in helping to maintain habitats. The philosophy of fulfilling our responsibility to serve the wider living world is embedded in many indigenous and First Nation people's philosophies, but in the Global North, this wisdom has been lost.
And so the challenge for those of us interested in regenerative design is to conceive of how we can create a new role for ourselves as enablers of socio-ecological potential – not by going back to pre-industrial ways of living (though we have much to learn from how we might once have done things) – but in a post-growth world.
My Fellowship Programme
As a Fellow in Regenerative Design I am investigating:
How can we best describe regenerative design to build understanding?
How do can we start to apply regenerative design in practice?
How can we create the policy landscape that will enable more regenerative design?
My main methods of research are through the Constructivist Regenerative Design Lab, through investigating case studies and techniques and through a practice of writing.
The Regenerative Design Lab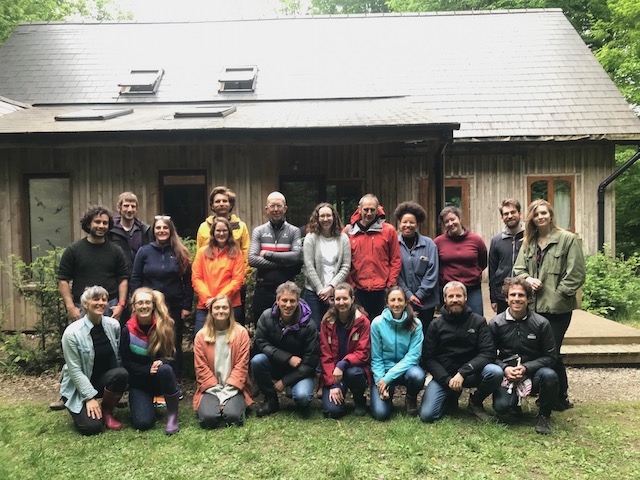 The Constructivist Regenerative Design Lab (CDRP) is a six-month accelerator programme for leading industry professionals to support each other to develop and apply regenerative principles in practice. CRDL is an experimental, action-based learning space that aims to help individuals develop their regenerative design practice and helps to provide organisations and industry with insight into the practical application of regenerative design.
In 2022 we piloted the first run of the CDRL, demonstrating how powerful the approach is for developing understanding of regenerative design. During my Fellowship we will three more cohorts.
Cohort 2 – beginning March 2023. This cohort is aimed at built-environment and engineering professionals and will have a focus on developing regenerative design practice.
Cohort 3 – beginning June 2023. This cohort is aimed at policy professionals and will focus on creating the conditions for regenerative design.
Cohort 4 – beginning March 2024. Scope still to be determined.
Regenerative Design for Structural Engineers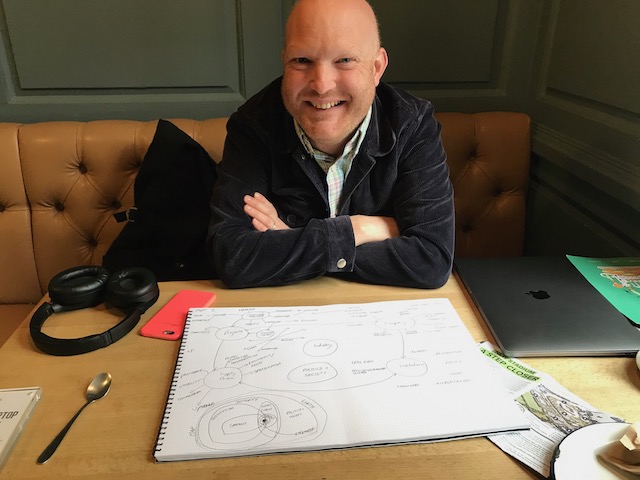 I am collaborating with Professor James Norman to write a book on regenerative design for structural engineers. The book is due to be published by the Institution of Structural Engineers in 2023. The book aims to frame regenerative design from a structural engineering standpoint, and explores how regenerative design thinking will apply to practice now and in the future.
Online portal for regenerative design references
As we I gather case studies, tools and resources, I will make these available through the regenerative design lab section of the Constructivist website, with the aim of creating a go-to point for people interested in regenerative design in our industry. This will be launching in spring 2023.
Policy briefings
In the second half of the Fellowship I will develop three policy briefings to help shift policy towards enabling regenerative design. These will be for:
Policy makers in the professional engineering space
Policy makers in government and planning
Policy makers in education.
The Pattern Book for Regenerative Design
The final output from the project will be what I am calling the 'Pattern Book for Regenerative Design'. I envisage this to be a collection of case studies, images, tools and approaches for communicating regenerative design principles. Inspired by the pre-fab pattern book for the original Crystal Palace, the creation of which the 1851 Commission was established, the pattern book aims to move beyond just words to find powerful ways to communicate regenerative design thinking.
Get in touch about my work as a Fellow in Regenerative Design
Keep up with news of my Fellowship through my blog. This link will filter for posts related to regenerative design.
If would like to get in touch about my work as a Fellow in Regenerative Design, do drop me a message on LinkedIn. Also sign up to my newsletter for occasional updates on my work.