Our summer tour continues. From Batz-sur-Mer we took a TER train to Nantes. No cycle reservation necessary. And then from Nantes, an Intercité train to La Rochelle. This is the only service on our whole tour for which we did need a cycle reservation. At this point in the Tour I am now preferring the idea of having to make a reservation because at least you are guaranteed a place. Of course what we need is much more provision on trains for bikes.
From La Rochelle station we cycled straight through the old town, out of town and over the magnificent Île de Ré viaduct to the island where we would be staying for six nights. The following are selected Eiffel Over highlights.
Île de Ré bridge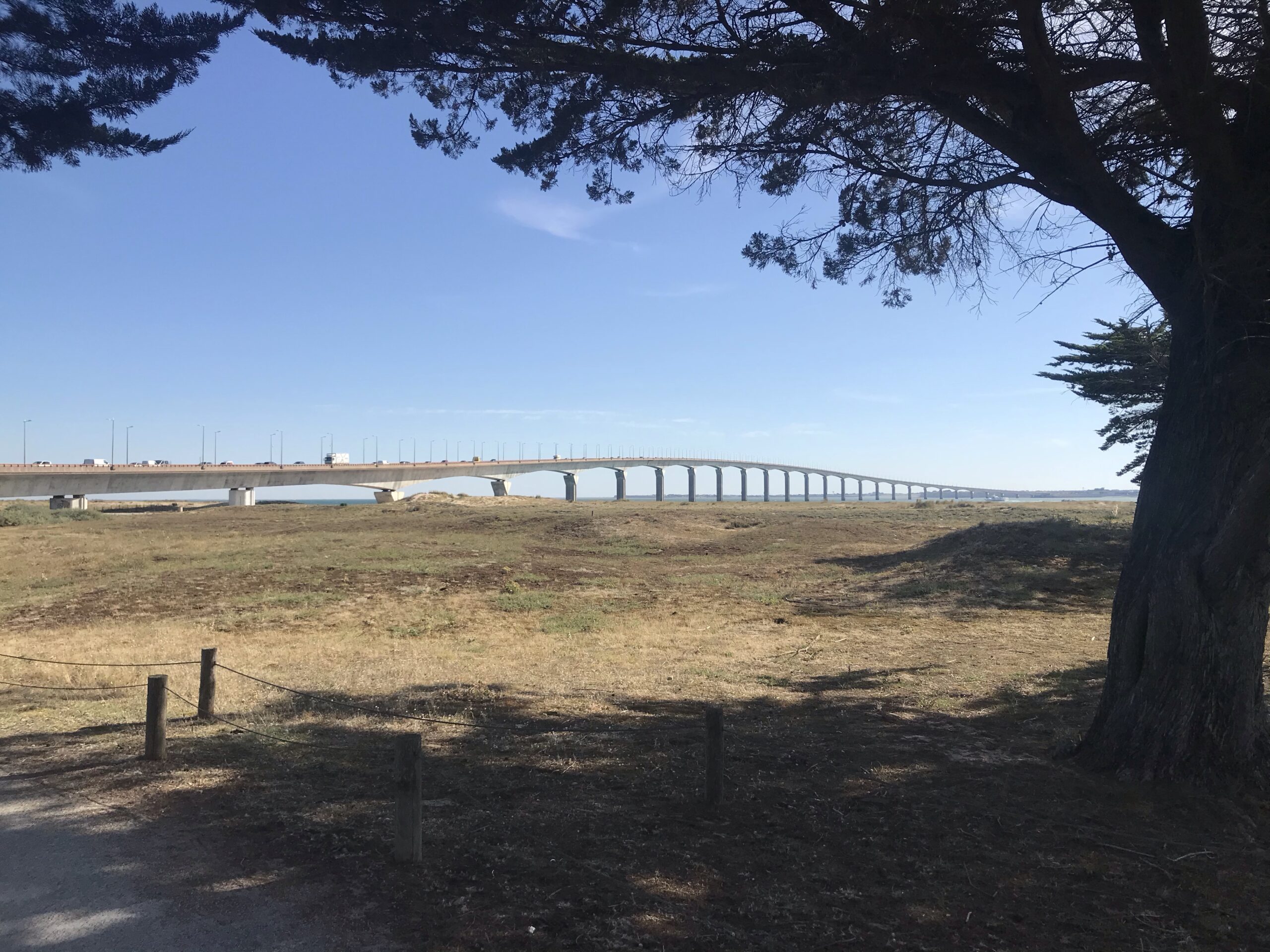 This is the 2.9km bridge linking the mainland to the Ile de Ré. Get all the facty stuff here from Wikipedia.
I find its curve on plan as well as on elevation very graceful.
There is a segregated cycle path which is a much better way to cross than to sit in a 2.9km jam with all the cars.
Very elegant columns too.
Impressive to see this structure marching out across the sea.
A significant portion of the tolls are spent on improving transport infrastructure on the island – see below.
Cycling on Île de Ré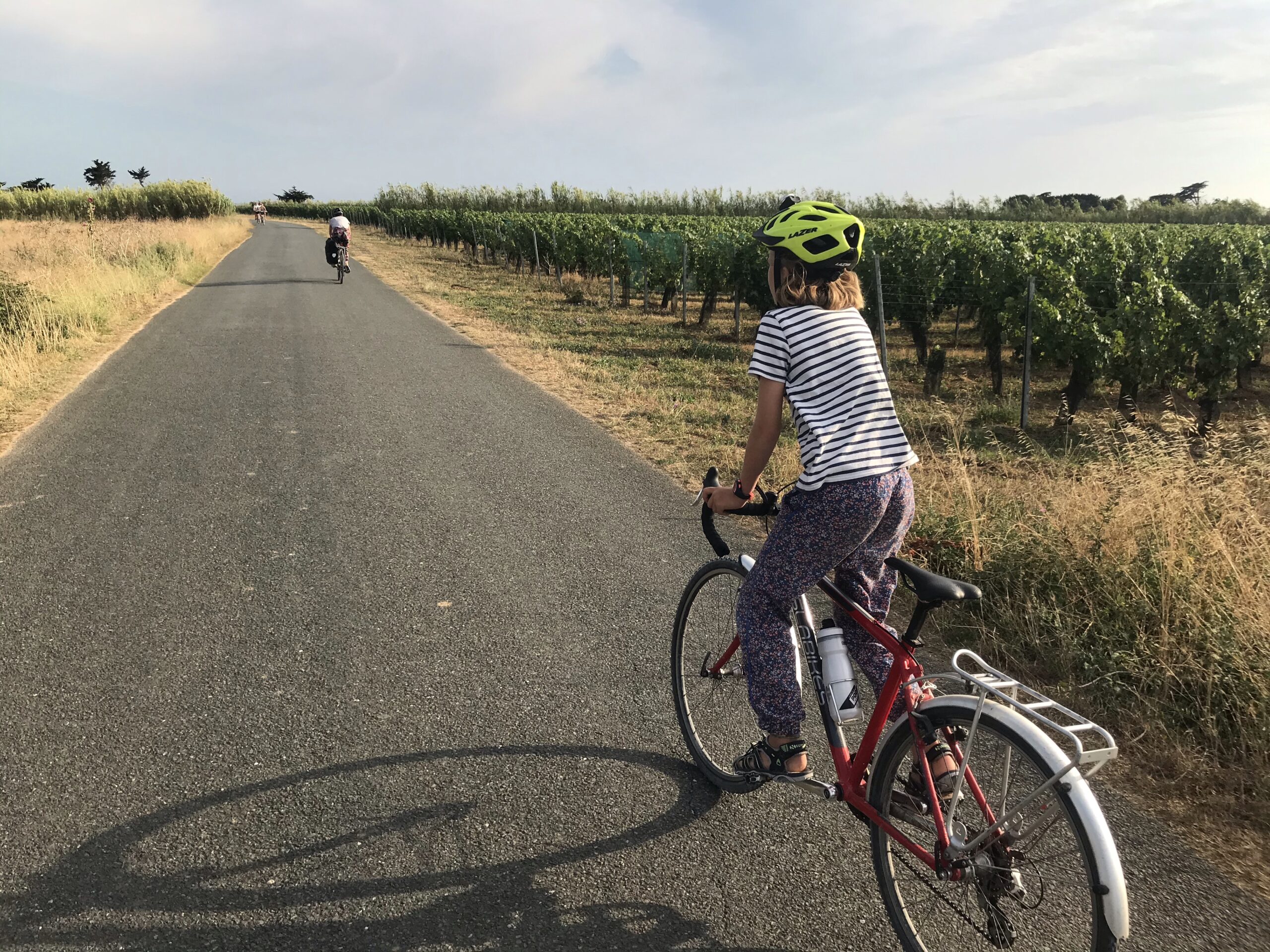 The local authority has invested heavily in promoting cycling on the island to the extent that it is a victim of it's own success. There is a very comprehensive network of cycle lanes crossing the island. And these are very crowded in places because they are so popular. It is as if the island could do with doubling again the cycle infrastructure.
Stone fishing 'écluses'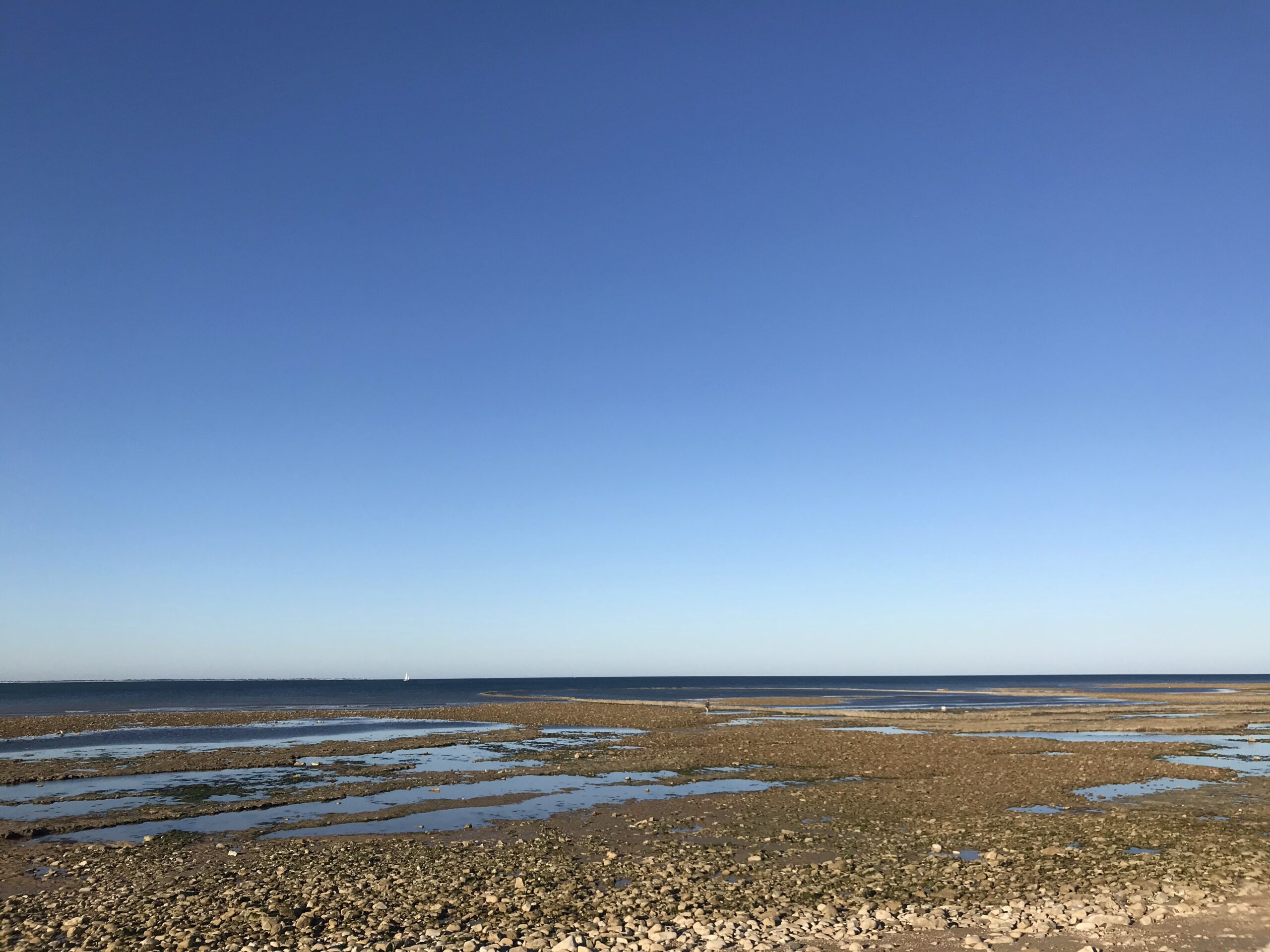 For centuries it has been traditional to build tidal lagoons on the beaches that fill with water at high tide and then which slowly drain at low tide, enabling local fishers to scoop up the fish left behind. The lagoons are created by building a large circular dry-stone wall on the tidal flat. Local laws forbid the use of concrete – these walls are carefully built by hand and maintained to create this once important source of food. Their French name is 'écluses', the same word for a lock on a canal.
In the eighteenth century local officials destroyed the écluses to stop this source of food and forcing local men to sign up to join the navy.
More unbelievably, in the second half of the twentieth century, the commercial fishing industry lobbied to have them destroyed again so that they wouldn't eat in to potential markets for commercial fishing.
In recent years there has been an effort to repair some of the écluses. We saw some people fishing in the one shown above at low tide.
Like the salt flats they are an example of infrastructure managed in common to create an honourable harvest – to use Robin Wall Kimmerer's term – from the local ecosystem.
Final thoughts on the Île de Ré
The Île de Ré is a fascinating place but the early August heat was almost unbearable and the summer crowds relentless – although in the further reaches of the island where M explored there were places where no one was to be seen. There is lots to find out about how people have lived in this island. And not just humans. For instance, two thirds of European bird species have been spotted here, it being a major stopping off point for migration. The sea life is also fascinating to explore at low tide.
The visit makes me want to visit more wild islands. Maybe ones that are not connected by bridge to the mainland.
After six days we were ready to cycle back over the bridge and head on south.