It's a simple question. When I ask people what they want to get out of a training course with me on design or creativity, a common answer is 'greater confidence that my ideas are good'. But how do I know if my ideas are any good? In this post I provide an answer that is simple, but that has deeper consequences.
My simple answer is that a good idea is one that meets the requirements of the brief. In other words the brief and the idea have to match. If the idea and the brief don't match, there are three possible conclusions: either the idea is wrong; the brief is wrong; or both.
Challenging the supremacy of the brief
The conclusion that the brief may be wrong may be a surprise if you see the brief as something that is correct and immutable. But as I have described in several other posts, (see It's the invisible ingredients in the design dough that makes it rise and The Designer's Paradox – the key to unlocking the brief) the brief is something that we come to understand through design, rather than something that we can fully know at the start of the project. Developing an idea that looks right but doesn't match the brief gives us extra information about what the brief should be.
Developing the brief and the idea together
I see design not as developing an idea in response to a brief, but developing the brief and associated ideas together. The brief informs the initial ideas, which in turn inform modifications to the brief. The two develop in synch. The outcome should be a brief and an idea that fully match.
The brief as a series of requirements
To know if you my ideas are any good I need to test them against the brief. To test them against the brief I need to turn the brief into a series of requirements. This is the subject of my next post.
Further reading on this topic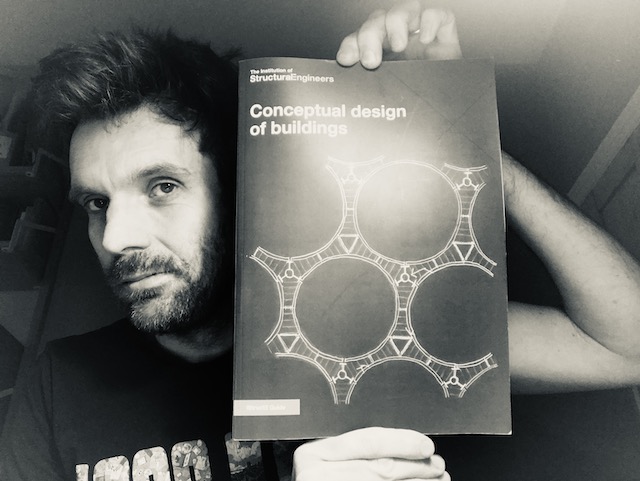 Conceptual Design of Buildings
For more of my writing on design and idea generation check out the Chapter 2 of Conceptual Design of Buildings, published by the IStructE.
Related training on this topic
I run training at Constructivist Ltd. for engineers and other humans on creative skills in response to the climate crisis. Courses include workshops on creative thinking, design, facilitation and understanding the climate crisis.
I would recommend the following courses in particular in relation to this post: